"I twisted abruptly while standing on one leg to stop my mom's puppies from running out of the gate and injured my knee. I was barely walking with a cane and sleep deprived from intense pain. I went to an Orthopedic Surgeon, and before we confirmed my injury with a MRI, he informed me that knee replacement is the only offered "fix" today. That statement gave me pause. The MRI revealed a meniscus fissure. I inquired about a more conservative approach such as PRP (platelet rich plasma) to help heal my knee. The surgeon didn't believe in that and offered physical therapy and knee replacement. Out of desperation, I began the search for PRP treatment locally and found PILM online. At the first office visit, I knew I found the right health care provider. The entire staff is uplifting, kind, loving and focused on providing healing care. I left the office with a brace that allowed me to stop using my cane and walk with reduced pain.
After my first injection, I stood up and I immediately felt relief. It was so unbelievable that I teared up. After a group hug, I left with such hope in my heart. Now, within 4 short weeks of physical therapy and Vitti-Pure injections, I am walking without a brace and climbing stairs again. Each week my physical therapist comments how well I am recovering and how quickly I am gaining use of my knee.
My experience has been nothing but positive! The team at PILM provided honest, thoughtful care. They've created an environment so uplifting that I am sure it contributed to my recovery. Lauren Nickerson is highly skilled in delivering the injections and there is always a volunteered loving hand to hold if you are nervous"
- Liz
---
"Before I started my treatments at PILM, I would wake up throughout the night with pain in my shoulders. In the mornings, it would be painful to move and my daily activities were very limited because of the pain. I enjoy bowling and frisbee golf but have put off joining leagues and teams because of the pain in my shoulders. I have two weeks left of treatments but I am already feeling a difference. I have since joined a bowling league and am able to do my daily activities with no pain. I don't wake up throughout the night in pain anymore. I work full time and go to school. I come to PILM for treatments 3 times a week and I know if I was coming less often during the week, I wouldn't be seeing results as fast as I am. I wanted to get this under control so that surgery or pain meds wouldn't be an option. Everyone needs to come here. The treatment plan is individualized and you work one-on-one with the staff. You never feel left on your own. There is always someone there helping and cheering you on."
- Zack
---
"I came to PILM with low back pain, hip pain, and groin pain. I needed help with the pain but didn't want to turn to surgery or pain meds. After going through the program, I can see and feel a 180-degree difference! I have minimal soreness, my flexibility has improved, and I can do my daily functions with no pain. You need to come check it out and give it a chance. This is a great place to get health care. Great atmosphere, great positive people, and I am so happy with how efficient the process is!"
- Ryan
---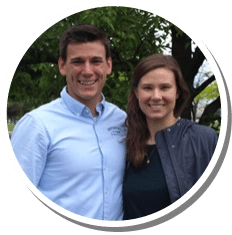 "Everything is better now! Dr. Brandon has a wealth of knowledge and made it easy to understand what was going on. We are working to heal the underlying causes of my pain, which will pay off in dividends in the future."
 - Katharine Zurek
---
"Brandon is super friendly, welcoming, and makes you feel like you're in good hands throughout your chiropractic journey! He puts things in very understandable terms, so you know what he's doing, and what's going on in your body the whole time! Great for a first time chiropractic patient like myself."
 - Anne Bonney
---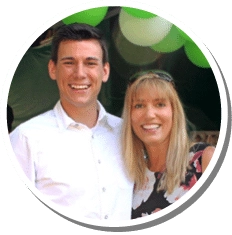 "I feel the process has helped issues I didn't even know were occurring. My neck is much better and my back is slowly making progress. I do find I am sleeping better and I pay more attention to my physical posture both while sitting and standing."
 - Kelly Diss
---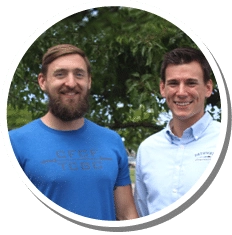 "Dr. Larabee's hands-on approach is great. His manual adjusting is probably the best I've received and he really focuses on the root of the problem rather than just symptoms... I gain more and more mobility and range of motion every day."
 - Trevor Van Timmeren, Owner/Head Coach Cold Front CrossFit
OFFICE HOURS
---
Monday
9:00am - 1:00pm
2:00pm - 6:00pm
---
Tuesday
9:00am - 1:00pm
2:00pm - 6:00pm
---
Wednesday
9:00am - 1:00pm
2:00pm - 6:00pm
---
Thursday
9:00am - 1:00pm
2:00pm - 6:00pm
---
Friday
Closed
---
Saturday & Sunday
Closed
Pathways Integrative and Lifestyle Medicine